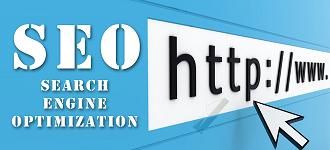 Get found in search engines and get more customers. When it comes to Search Engine Optimization ( SEO ), the bottom line is to "gain visibility" on search engines and increase the traffic to your website.
Included with every web design is a basic Search Engine Optimization service at no charge. This service focuses on your Home Page to ensure your website is accessible to search engines and improves chances the site will be found. We also submit your site to Google and Bing.
We also offer for a fee a more advance SEO service which includes complete keyword research, keyword placement and optimization for each page. Optimization does not mean using the correct key words, but that your title tags are correct and your meta descriptions communicate properly to your visitors. Search Engine Optimization ( SEO ) is a blending of speaking not only to the various search engines but to your visitors. Swifty Solutions will help you do both.
For your visitors to find you your website must be up. Web Hosting is an extremely important part of the success of a website. At the same time, it is often the last item on a client's checklist. The importance of a competitive web hosting service is absolutely integral to your success. Your customers are mostly in a rush and have multiple things on their minds. We make sure your site achieves the maximum uptime possible. Located in Arlington we serve Fort Worth, Dallas and the DFW Metroplex area.