Offset Printing Center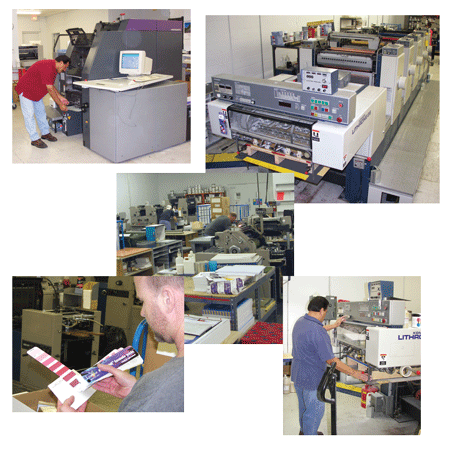 We utilize proven technology and equipment to ensure that our printed products are of the highest quality. Our press equipment includes both digital and traditional offset presses.
Our professional press-operators are masters at maintaining ink consistency and coverage, maintaining accuracy, and meeting tight deadlines. Whether it's four color process with aqueous coating or a selection of some of the over 1,000 PMS special ink mixes we can meet your needs!
From one color to full color process with aqueous coating; one piece to 100,000 pieces, we have the tools to meet all of your printing needs. Cutting edge technology flows through our press room to ensure that each item we print exceeds your expectations of quality.