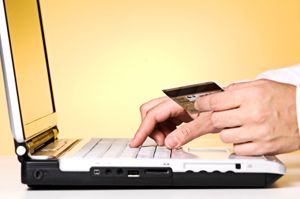 Alphagraphics Web-to-Print solutions allow you to manage and order your business communications more effectively with the convenience of online ordering through secure on-line portals.
Our Web-to-Print systems is the perfect solution for conneclting distributed offices, field staff and franchisees, managing brand itegrity and controlling the cost of print production and distribution. We'll set up templates that allow you to upload, change or customize content, edit, proof and approve for printing - all online. And, after you've approved your order, we'll print it and deliver it anywhere in the world.
Web-to-Print with Alphagraphics on line portals means you can:
*Place orders easily through a standard and familiar shopping cart approach
*Create customized documents while maintaining your branding standards
*Print only what you need, when you need it with multi-point shipping
*Gain control of your departmental and corporate spending with controlled user access and a master approval process
*Manage your brand through the use of pre-defined templates
*Perfect for use on items such as business cards, brochures, forms, flyers, mailers, post cards and other print collateral used across your network
*Access to your documents and ordering 24 hours a day, 7 day a week
*Multiple users accross locations ordering from a single catalog
*Access for franchisees to order collateral as needed
*Secure ordering environment with credit card validation and processing
Call us or email us today to learn more about our custom Web-to-Print solutions. Take control of your printed business documents today with Swifty Solutions Web-to-Print online ordering service.