Custom Sign Printing in Arlington, TX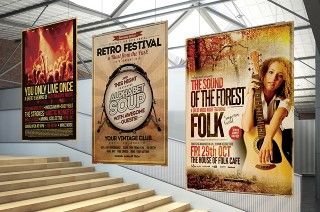 For every business, durable, high-quality Custom Signs are a must! Alphagraphics creates custom-made signs to help put your establishment on the map! Restaurants, storefronts, small shops, salons, eateries, colleges, large corporations, and many more businesses all benefit from having their signs customized with their specific branding. We offer superior results with our design and fabrication processes.
Whether your looking for exterior or interior signage, we offer affordable solutions to all your professional needs. Alphagraphics can make your Exterior Sign vibrant and weatherized, allowing for long-lasting signs that look amazing! Does your business need a large lobby sign or a few smaller signs to help accent the interior? Decorate your business with an Interior Sign that is custom-fit and designed to your specifications.
Signs Solutions for every need
Our Custom Sign products and services include:
Backlit signs
Monument signs
Lobby/Interior signs
Cabinet signs
Production and fabrication
Design
Branding
Logo creation/recreation
Large format printing
Vinyl application
Substrate cutting/routing
Channel letters
Lighting and fixtures
Mounting
Sealing
Sign repair
Lamination
Designing a Custom Sign doesn't have to be a long and tedious process. Alphagraphics offers design and production services to help speed up the process and make it easy and efficient! Our professional team knows signage like nobody else, and Alphagraphics uses high-quality materials to ensure first-rate products. Our in-house designers can alleviate problems and help keep your branding intact while creating a new look for your Custom Sign. We also use modern tools and best practices to help enhance the final fabrication process.
Don't settle for a mediocre sign that is overpriced and won't last. Call Alphagraphics at our Arlington Office today and one of our Sales Associates at our will help get the process started on your Custom Sign!