Trade Show Displays and Exhibits in Arlington, TX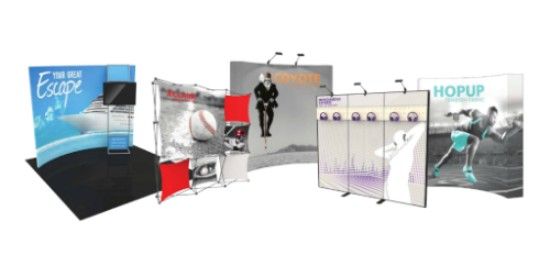 If you're looking to improve your company's visibility at large events, look no further than a trade show booth, designed from the ground up to create visual interest in your company's product or services from potential customers and long term clients as they proceed across the show room floor. Trade show booths can utilize everything from pop up banners to company branded table top displays, making them ideal for direct customer interactions, presenting your company's latest products, or showcasing the services your company offers. A trade show booth can improve your company's overall visibility and brand recognition at any exhibition, because trade show displays make a strong visual impact on the showroom floor. Alphagraphics services several different types of companies in need of trade show booths, and not just in the Arlington, Grand Prairie, and Mansfield areas!
Designed to be easily transportable from convention to convention, trade show booths are very popular with companies who are looking to make a definitive statement on the convention floor. Most can be assembled with standard tools, and disassembled in less than 60 minutes. Because most trade show booths are made of modular components, it's easy to add and subtract, depending on the convention area space.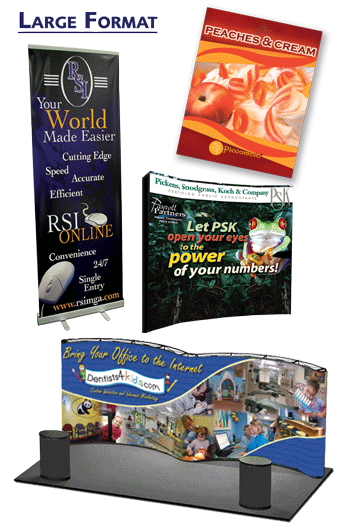 Proven Trade Show Solutions
At every trade show, a memorable presence is a must. Trust us and our proven ability to produce trade show graphics and materials that stand out and get noticed. Our headquarters will craft a high-quality, custom trade show display highlighting your special offers or promotions. With a wide variety of sizes and materials, we have what you're looking for. No matter where you set up shop at your next trade show, you can make sure it's a big success with the following types of trade show displays:
Banner trade show stands
Hanging trade show signs
Hybrid trade show displays
Island trade show displays
Pop-up trade show displays
Portable trade show displays
Shelf trade show displays
Table top trade show displays
If you want to get the word out about your next big event or trade show appearance ahead of time, we can help by creating banners or posters that will drive awareness.
Are you attending a trade show but don't know where to start with a booth design? No problem. Let the professionals at Alphagraphics use their extensive knowledge to design, fabricate, and produce a professional looking trade show that will exceed your expectations.
Don't hesitate - call Alphagraphics today to request a quote!