Vinyl Banners in Arlington, TX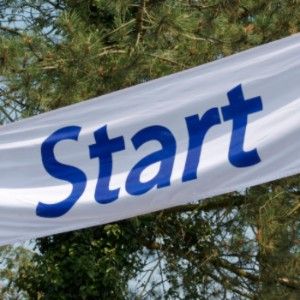 A great vinyl banner is a staple for every business and can be an invaluable tool for marketing. Whether you're opening at a new location or having a large sale, there is no easier way to spread the word than a full-color Vinyl Banner! Alphagraphics offers a large variety of options for Vinyl Banners. From layout and design to print and production, we can help you with getting your banner ready for your business quickly and efficiently! Alphagraphics is your local expert for banner printing in Arlington, Grand Prairie and Mansfield. 
Chosse the versatility of a Vinyl Banner
Vinyl banners help maintain that professional look you want for your establishment while giving you the ability to have a temporary advertisement for your event! Vinyl banners are also great for trade shows, weddings, High School functions, family reunions, conventions, fairs, and much more!
Alphagraphics offers simple, affordable results that help draw attention to your business or event quickly and efficiently! Storefronts, offices, new locations, and sales are easily noticed without sacrificing quality and durability. We use only the best materials and tools to ensure that our Vinyl Banners are extraordinary!
Our Vinyl Banners are weatherized and colorful, beating out the competition with a unique design that gives your brand an edge. Alphagraphics lends speed and variety to our full-sized banner products and services, as well as durability and products that can withstand the outdoors and extreme temperatures.
Our high-quality Vinyl Banner products and services include:
Large Format Printing
Full-color Banners
Custom banner designs
Logo designs
Branding/rebranding
Layouts
Full Production services
Grommets and hemming
All you need - from design to installation
Alphagraphics also makes designing a customized banner easy and cost-effective. We have professional in-house designers that can make the process less challenging and give you more options to choose from. No matter where you are in the process, we can help complete your project and get your banner finished quickly without exhausting your budget.
Call one of our Sales Associates at our Arlington office today for a free quote!