Poster Printing in Arlington, TX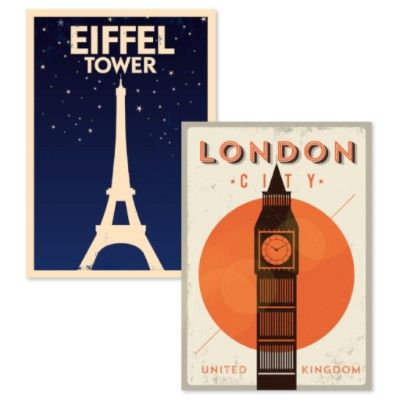 Posters are a powerful tool that can help with marketing and are used virtually anywhere. From gallerias and tradeshows, to conventions and eateries, our Posters make advertising and marketing your company easy without extending your budget! Alphagraphics offers high-quality Posters at an affordable rate without loss of value!
Say it with a poster
Posters are forms of art. And art can be an expression of self (or a great way to gain attention and awareness about a particular issue). Add some excitement to any wall with a high-quality, custom poster. No poster-printing project is too big or too small. Our shop can print the poster that's right for you.
Advertising posters
Black-and-white posters
Custom posters
Educational posters
Event posters
Full-color posters
Graphic posters
Motivational posters
Specialty posters
Text or typographical posters
If you want something larger, but somewhat similar to posters, view our selection of banners.
Events, cafeterias, restaurants, shops, storefronts, halls, offices, real estate lots, and many more commercial locations will look amazing with a custom-made Poster from Alphagraphics! Need some décor for your home? Posters make decorating your interior easy and inexpensive. Bedrooms, dining rooms, living rooms, offices, kitchens, halls; our high-quality products fit anywhere and can be custom-designed to fit your needs.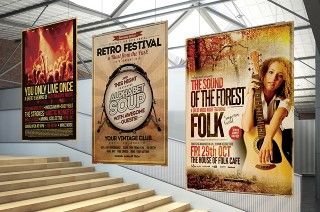 Nearly endless options!
Alphagraphics Poster finishing options include:
Matte or Glossy stocks
Mounted posters - Foam Core or Coroplast
Lamination
Indoor/Outdoor materials
Rigid Posters - including EPanel/Dibond, PVC, Sintra
Interior and exterior options in a variety of settings make our Posters highly versatile. Put them on windows, walls, doors either inside or out; our full-color Posters look amazing and at a reasonable rate! Alphagraphics uses first-rate materials and best practices in the industry to ensure the best product available! Our professional design and sales team lets you control how you want your posters to look and give you options that make the process quick and efficient!
No more hassling with middlemen companies or having to select from limited supplies or generic designs. We have the products and services you want when creating and manufacturing Posters! Have a large order that you need now?  Alphagraphics can help! Our process makes any job easier with less worry about deadlines and poor quality. We know how important good products are to our customers and we take the necessary time to create amazing results without wasting time on needless procedures!
Get big savings and great deals! Call our Arlington Office today and one of our Sales Associates will assist you in setting up your Posters for print!