Three Ring Binders / Tabs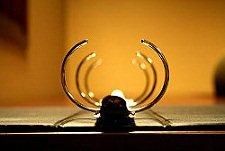 3 Ring Binders enhance your company image. A well designed binder acts as your silent sales representative each time it's used. A quality ring binder pulls it all together and promotes your company and it's products. The ring binder will organize and protect your important documents from damage or loss while allowing for constant reuse. They provide flexibility when presenting your information give the variety of Ring sizes and styles, materials, graphics, Tab Dividers, paper capacities, and paper sizes available.
Just some of the large selection of custom made binders from Swifty Solutions are:
Leather-like (faux) binders
These can be silk-screened, hotstamped, deboss stamped and topstitched and are very durable. Great for financial and legal reports, hospitality, professional services and offices.
Vinyl
These can be silkscreened, hotstamped, or four color process printed and are very durable. Great for product catalogs, training manuals, banking and office uses.
Leather
These can be silkscreened, hotstamp, deboss stamp and screen deboss and are very high durable but avoid moisture. Great for gifts, hospitality, financial reports and luxury product presentations.
Polyethylene
These can be silkscreened, hotstamped or offset printed and are very durable. Great for outdoor, retail and industrial environments, and parts catalogs.
Our 3 ring binders come in various styles such as catalog platform easels, rings in round, straight D or slant D or with and without pockets. It's up to you. Just let us know what you need.