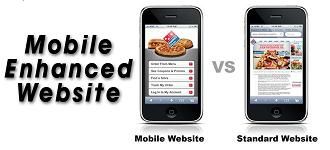 Make your Website Mobile Enhanced!
Your web presence is a powerful marketing asset. We can optimize your website for smartphones. We can make it easy, fast and secure.
Mobile visitors are different than desktop users - they have different needs, different goals, slower connections, and less time to spend surfing the web. We partner with you to confirm that your mobile website provides the information, functionality, and experience that your mobile users need and expect. Swifty Solutions serves Arlington, Fort Worth, Dallas and the DFW Metroplex.